With both the Geelong Cup and Melbourne Cup quickly approaching, JUNK.com.au wants to share a recent discovery our crew made, in the form of some lead based horse toys.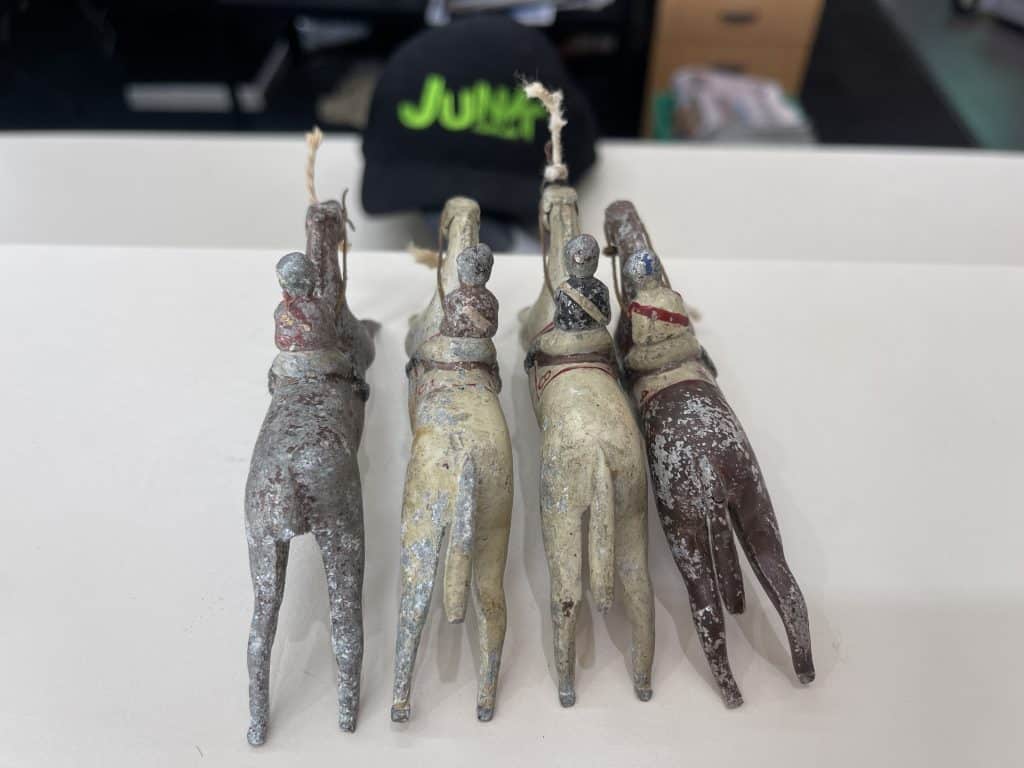 To minimise risks there is a mandatory standard for children's toys containing unacceptable levels of lead and other elements. Children can suffer similar serious health problems when exposed lead and other harmful elements.
The Australian Competition and Consumer Commission said "Children can absorb up to 60 per cent of the lead they're exposed to. Toys are one of the most common sources of lead poisoning in children".
Some people like the style and look of a well worn toy collection or odd junk, as it may match the aesthetics of their house or shop. However, they may be unaware of the hidden dangers that lurk within old toys because old toys were either painted or coated with lead paint.
Here's a timeline of lead slowly being more restricted as time goes on:
Pre 1950's the paint can contain up to 50% lead.
From the 1950's till the late 1960's paint still contained more than 1% lead.
From the 1970's it was limited to no more than 1% lead.
From 1992 to 1997 it was limited to no more than 0.25% lead.
From 1997 paint can contain no more than 0.1% lead.
JUNK.com.au often find odd junk. If you need these or anything from your house spring cleaned, JUNK.com.au has a range of services that are perfect for you.