Easy, fast and reliable rubbish removal!
We are the fastest growing rubbish removal company in Australia, with thousands of happy customers!
Declutter Your JUNK Today!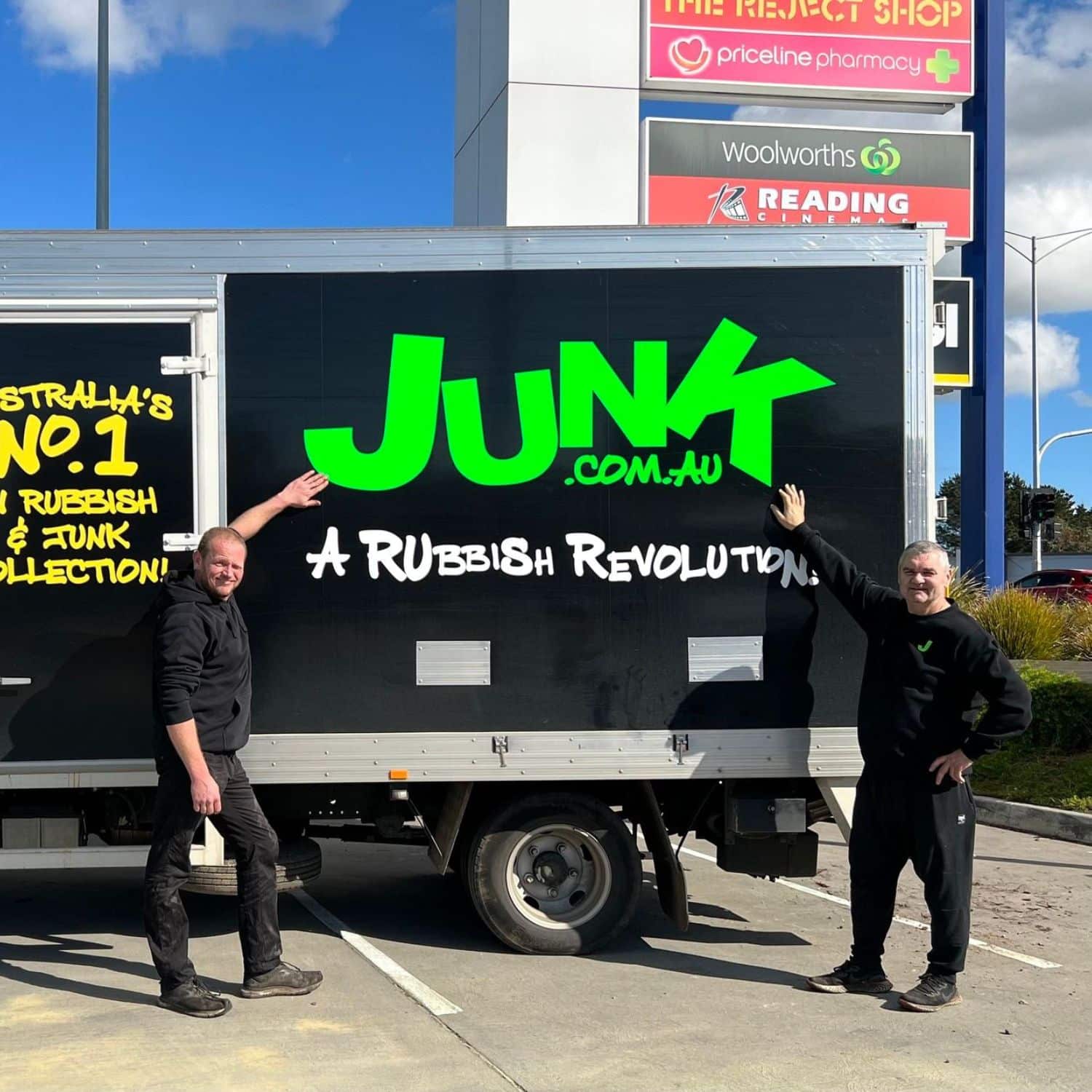 0

+

Disengaged People employed
Why Choose our

Trust our JUNK crew to promptly arrive at your residence, workplace, building site, or bussiness. We efficiently collect all unwanted items, swiftly loading them into our specialized trucks, destined for our dedicated recycling centre. At our facility, every item undergoes careful sorting and recycling as well as salvaging where possible.
Strong fast and reliable

Our JUNK Crews are the best at what they do. Lifting, moving and clearing JUNK and RUBBISH from your home or business. 

Crew x 2

We send out a crew of two or more with every job so you don't have to lift a finger. 

We take all types of Junk

From general household rubbish to construction Junk, business Junk or green waste. We take it all! 

Responsible Recycling

We sort and recycle your JUNK and Rubbish to minimise landfill. 

Empowering our community

We provide employment pathways for disengaged, long-term unemployed or previously homeless individuals to re-introduce them back into steady work and employment opportunities.