PortArlington Efficient Rubbish Removal Service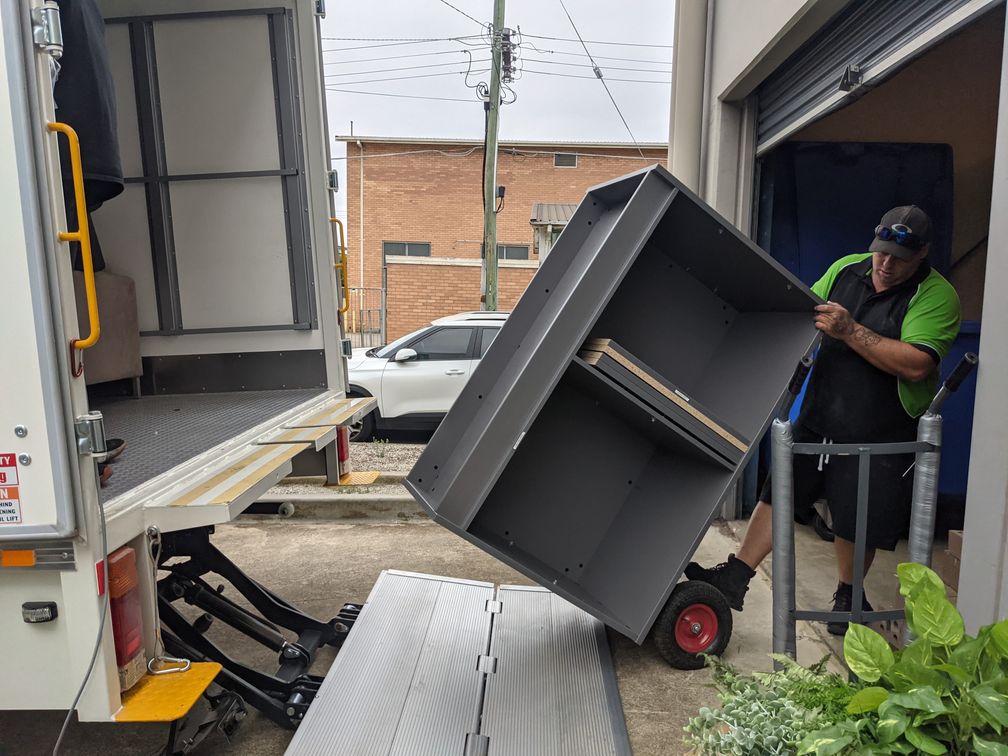 Portarlington is home to some amazing coastal scenery and wildlife. JUNK.com.au is a recycling revolution, changing the rubbish removal industry in ways that reduce landfill and promote upcycling.
What makes JUNK.com.au stand out from competitors is that instead of driving straight from your home or business straight to the tip, we take ALL of the rubbish we collect back to our recycling and resource recovery centre for processing. That means all of our services limit landfill wherever possible and can donate second hand items, such as furniture, white goods and any other necessities to the charity brands we support, like Homeless.com.au.
JUNK.com.au prides itself on being more than a rubbish removal service. We are active in a community and in 2021 worked with several organisations whose objectives are to deliver both emotional and financial support to those in our community who need it most.
In line with our environmental obligations and objectives to reduce landfill. Where possible, we will donate to those suffering from homelessness, adversity and financial hardship and wherever possible all recyclable items are disposed of responsibly.
End of Lease Rubbish Removal in Portarlington
Looking for an end-of-lease rubbish removal service? Tenants are required by law to remove all the junk they've brought with them over their tenure on the property.
By hiring JUNK.com.au to remove your household rubbish at the end of your lease, you'll get even closer to making sure you retrieve your bond back. We understand at the end of a lease timing can be crucial and you may need a hand in removing rubbish that has gathered at the property over the course of your tenure. JUNK.com.au not only gets rid of your rubbish, but we do ALL the heavy lifting too!

As part of the JUNK.com.au rubbish removal service, we always send 2 removalist professionals with every truck. While our JUNK Crew does all the heavy lifting, you can then focus on other tasks that need to be taken care of at the end of your lease.

We are an efficient and effective service that goes above and beyond what a skip bin can offer you. Not only might you only half fill a skip iubn, you'll have to do all the heavy lifting yourself, which will take a long time and be physically demanding which could cause injury.
So help SKIP THE SKIP and call JUNK.com.au for a free quote today!
Portarlington Office Cleanout Service
Maintaining a clean work environment is crucial to the efficiency and production of any business. JUNK.com.au provides a service to get rid of any office junk that simply shouldn't be ignored.
By supplying two removalist experts with every JUNK truck we bring out to your office, we'll allow you to get back to work and help your productivity. Nothing's worse than having to be stopped multiple times a day while working at the office. When you hire JUNK.com.au you'll be able to focus on your work as we'll do all the work.

If you're worried about the environmental impacts of rubbish removal, our service goes above and beyond the call of duty in aiming to reduce landfill. JUNK.com.au is a recycling business that aims to recycle as much as possible. So if you're an office worker needing the rubbish around you cleaned up ASAP, make sure you choose JUNK.com.au to get rid of it all for you.
With our SAME DAY or next day service response time, we'll make sure you're back working productively without the hassle of rubbish in your way, in no time.
FAQ: How can I tell how much JUNK I have?
There's no doubt it can be difficult to calculate how much rubbish you've got. That's why we created an instruction video for you!
JUNK.com.au measures your JUNK by the cubic metre. Our quote is based on how many cubic metres of Junk you have. Normally 1 cubic metre equals 1 trailer load. Please look at our pictures and videos to get a rough idea of how big your JUNK is. This will help us to give you an accurate quote.
If you're still not sure how much JUNK you've got, you can easily call us on 13 44 55! Call us anytime and we'll help you figure out how big the junk pile is. No need to worry if you have a mass of rubbish you need to get rid of, as there's no job too big for JUNK.com.au. With trucks ranging from 3 cubic metres to 50 cubic metres, we can always do the job.
We do all the heavy-lifting

JUNK trucks from 2m3 to 22m3

We service all areas of PortArlington Efficient Rubbish Removal Service