Winchelsea Convenient Rubbish Removal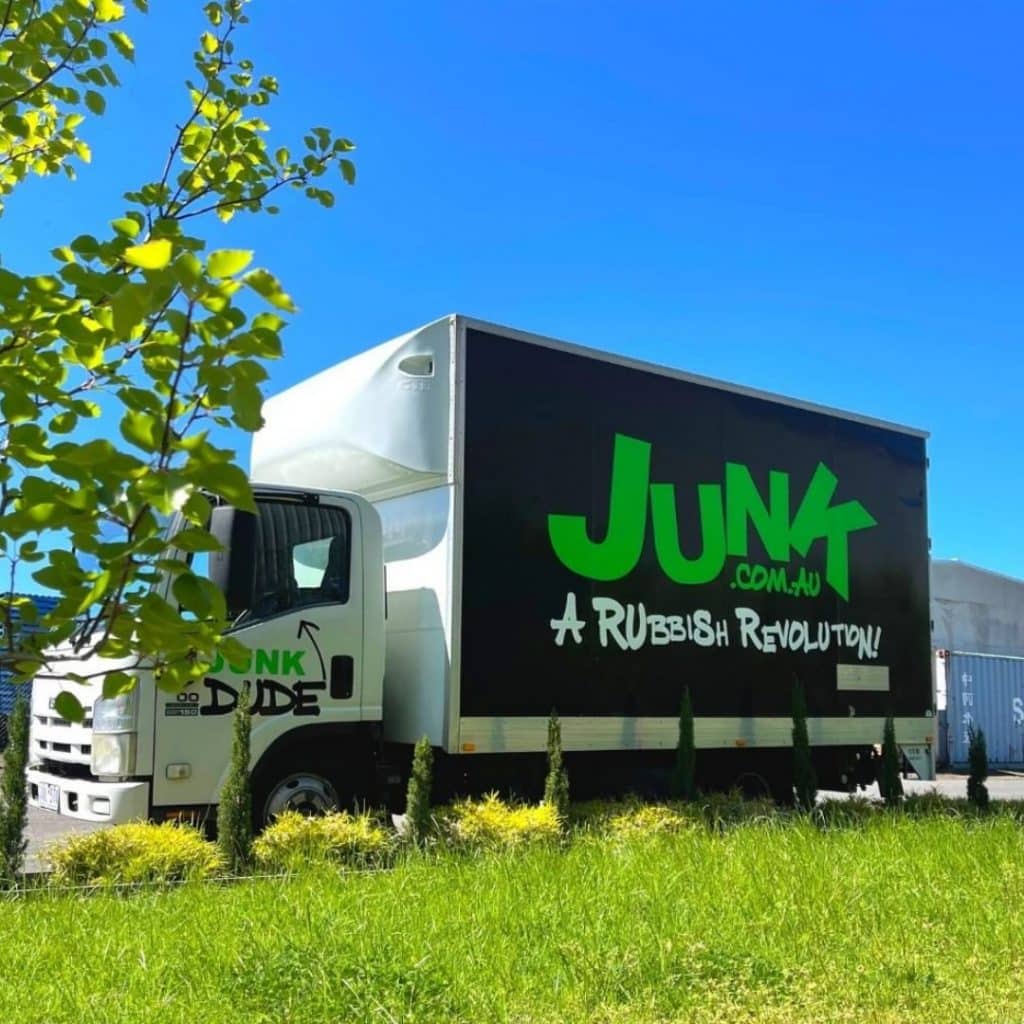 What makes JUNK.com.au the best rubbish removal service in Winchelsea? If you need your JUNK gone as quickly as possible, JUNK.com.au's services go beyond anything a skip bin service can offer, as we can pick up and remove your rubbish for you the SAME DAY as you call, or at a time that is most convenient to you.

Not only are we a same day rubbish removal service, we also pride ourselves on the fact how much of the rubbish we collect is recycled instead of adding to landfill. JUNK.com.au recognises the devastating impact of landfill on the environment. Global warming is something we all need to do our part in, and for JUNK.com.au that means revolutionsing the rubbish removal industry in ways never seen before.
Unlike our competitors who will take the rubbish straight from your home to the tip, we take ALL of the collected rubbish back to our recycling and resource recovery centre for it to be sorted into the appropriate sections.

Not sure what JUNK we recycle? At this point in time we recycle: Cardboard, scrap metal, scrap wood mattresses and glass.
With so much to do and see in Winchelsea, JUNK.com.au wants to give you the time to go and do these things and not have to worry about how and when you'll have to remove your rubbish.
Deceased Estate Rubbish Removal Service Winchelsea

It's undoubtedly one of the toughest emotional periods we will all go through; deciding what items of our passed away loved ones we should keep or throw away. Our empathetic team of removalist experts will make sure to take exactly what you need removed, without hassle or judgment.
Not sure what's included in our Winchelsea deceased estate service? Our services include: Removal of all clothes & furniture, Garden and shed junk removal, Sweeping and debris removal, Appliances and electrical and white goods removal. We can also provide green waste removal and gardening services upon request.
With our service you'll be able to relax and have the peace of mind knowing your loved ones items aren't just going to landfill but will be recycled and repurposed. The fact our service includes two removalist professionals at no extra cost means that you can sit back and focus on other more important things with your family during this difficult time. With two removalists professionals included, you won't have to lift a finger.
Real Estate Rubbish Removal Winchelsea

Are you a real estate company in Winchelsea who's in desperate need of a rubbish removal service to remove the JUNK that a previous tenant has left behind? Our SAME DAY service means that we can get rid of all the JUNK left behind and have your home ready for the next tenant.
Not only do we organise the time so it's most convenient for you, with two removalist professionals included in every service, we can do ALL the heavy lifting for you!
Not sure what kind of tenant junk we can take? JUNK.com.au is able to move: General household waste (furniture, carpet, rugs, desks, storage etc), White Goods (Fridges, freezers, dishwashers etc), Renovation or Building Dubris (Concrete, rubble, timber, tiles, metal, window frames, etc.) and Green Waste (Dead or broken branches, law clippings, plants and soil.)
The only items we cannot collect include, but aren't limited to: Asbestos, Hazardous waste, Toxic Chemicals, Biohazard sharps and Infectious Waste.
The Junk removal process can be very time-consuming and when you're in desperate need of an estate to be cleaned: ready for an inspection or sale, JUNK.com.au can help you skip the skip-bin.
How Does JUNK.com.au Help the Community?
Along with our environmental obligations to limit landfill wherever possible, our recycling procedures mean we can up-cycle much needed furniture and other household goods to those in the community who need it most.

Our partnership with Homeless.com.au has made it possible to donate to those suffering from homelessness, adversity and financial hardship. JUNK is also proud to employ disengaged individuals to help their transition back into the workforce and more importantly the community. Junk strongly believes a workplace should always be a safe and positive experience for everyone.

If you need a rubbish removal service in Winchelsea ASAP, then give us a call on 0433 444 555 for a free quote today!
We do all the heavy-lifting

JUNK trucks from 2m3 to 22m3

We service all areas of Winchelsea Convenient Rubbish Removal

Rubbish Removal in Victoria | VIC | All Suburbs Serviced