Meredith Reliable Rubbish Removal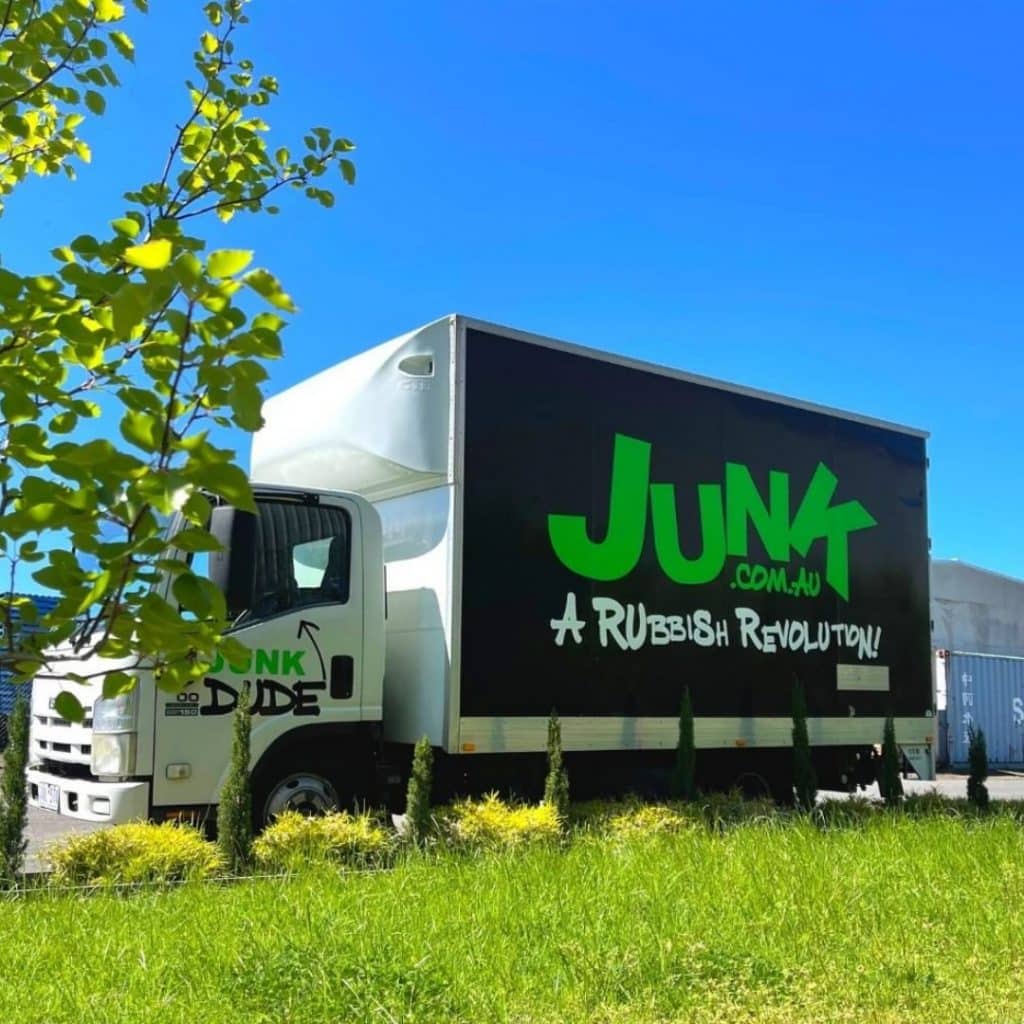 There's no doubt Meredith is home to many attractions from the Supernatural Amphitheatre to any of the gorgeous nature and scenery all around. JUNK.com.au is passionate about keeping our environment clean and healthy for the next generations to come.
Not only does JUNK.com.au offer a reliable range of services to remove rubbish, we are committed to reducing our carbon footprint and limiting landfill wherever possible. Instead of heading straight to the tip and adding to landfill with every load of rubbish we pick up, JUNK.com.au instead takes it ALL back to our resource recovery centre. Here we sift through all the collected junk and make sure it's organised into the appropriate recycling.
This process has made JUNK.com.au the premiere recycling company in the rubbish removal industry. We continue to work on these processes in the aim to achieve 100% recyclability. No other rubbish removal business is doing what we are in revolutionising the industry.

Retail Merchandise Rubbish Removal Meredith
Removing junk from your business can be both time-consuming and physically demanding. By hiring JUNK.com.au you'll be getting a timely service of the best professionals in the business with a price of great value, catered to your needs.

If you're a small retail business in Meredith, you'll appreciate that our service ALWAYS includes two removal professionals at no extra cost to you! That means while our JUNK Crew does ALL the heavy lifting, you won't have to lift a finger and can continue to work productively.
Working in the retail industry your business might constantly be changing your stock, depending on the seasons or anything else. If that means you're having to turn stock over frequently then don't worry about thinking it will go straight into landfill.
With JUNK.com.au anything we collect has the potential to be reused and upcycled to a new owner. As a small country town the people of Meredith will appreciate JUNK.com.au's commitment to giving back to the community. In line with our environmental obligations and objectives to reduce landfills, all recyclable items are disposed of responsibly. Where possible we will donate to those suffering from homelessness, adversity, and financial hardship.
Household Rubbish Removal Meredith

No matter if you are moving house, renovating or decluttering and spring cleaning, JUNK.com.au's household rubbish removal service is a reliable and affordable service fit for any budget.
Not sure what JUNK.com.au takes as part of our service? Some items include, but aren't limited to; Recyclable junk such as paper, glass, aluminium cans. Anything that is biodegradable such as kitchen waste (food scraps etc.). Any type of Construction waste such as rocks, debris
Assorted waste like old/used clothing. Appliances and Electronic waste is also acceptable, including anything such as Computers, laptops, microwaves, etc. White goods include Fridges, washing machines and dryers. Any bedding and mattresses we can also take and fully recycle too.
As for what we CANNOT take as part of our rubbish removal service, JUNK.com.au doesn't have the equipment to take anything hazardous such as Asbestos, Hazardous waste, Toxic Chemicals, Biohazard sharps and any type of Infectious Waste.
Not Sure How Much Rubbish You've Got?
Here at JUNK.com.au we work with cubic metres. Depending on how many cubic metres worth of rubbish you have will determine the price of our service for you.
If you're not sure how much a cubic metre is, we've produced this video here to help you better understand what it is. Typically a single cubic metre will fill out one ute load, but seeing as many people have more junk than one ute load, they might want to see that video for further reference of two, three cubic metres and beyond.

Don't worry if you think you have too much rubbish for us. No job is too big for JUNK.com.au! We have an entire fleet capable of coming to any job necessary. This fleet includes vehicles that can hold anything from 3 cubic metres all the way up to our semi-trailer that can hold a massive 50 cubic metres of rubbish.

So if you're a business or a homeowner, renter or anything else in Meredith, don't hesitate to call JUNK.com.au for a FREE QUOTE TODAY on all your rubbish problems.
We do all the heavy-lifting

JUNK trucks from 2m3 to 22m3

We service all areas of Meredith Reliable Rubbish Removal